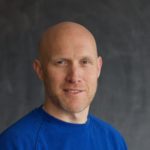 Chris Cowman
Director, SIT UK
And also (or more importantly):
Adventure seeker
Kitesurfer
Explorer
Director, SIT UK
Chris is a business leader, innovator and creative thinker. "I love building, developing and inspiring teams to achieve personal and business growth. I recognise the latent creative potential of those around me and am passionate about unlocking energy to transform businesses."
Showing individuals and organisations how thinking differently, using a systematic inventive approach, can unleash the potential that lies within is what excites Chris.  "I want to work with others who are inquisitive, disruptive and have a desire to create a better future through transformational innovation."
With a 20 year career in marketing communications, Chris has worked for both agencies and manufacturers across a wide range of industries. His experience centres around global consumer brands and campaigns running across the UK and Europe. In his last role, he established and developed a successful experiential marketing agency focusing on customer experience and brand engagement.
+44 (0)7366 454 514

chris@sitsite.com

Languages:
English