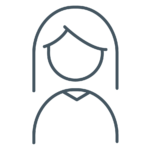 Noa Rave
Graphic Designer
And also (or more importantly):
Serial binge watcher
Volleyball player
World traveler
Graphic Designer
As a Graphic Designer at SIT, Noa works closely with facilitators to create visualizations of their ideas.
Prior to SIT, Noa worked with multiple graphic design studios. She also worked as an independent designer with her own client base.
Noa has a background working in the music industry, having worked in recording studios for a few years. She enjoys music and loves cats.
+972 5456028

noar@gmail.com

Languages:
English | Hebrew