The world of blogging is exploding. And innovation bloggers, indeed, have also jumped on the bandwagon. From social media to Wikipedia to ad campaigns, these innovation bloggers are utilizing the information highway to their advantage, positioning themselves as information givers, eager to tell their story, and relentless in their pursuit of knowledge distribution.
We decided to take a personal journey with 10 innovation bloggers to gain a deeper understanding of their vision. After contacting them via social media, it indeed was easy to see how they acquired their "influencer status".
We did this by posing two broad questions to get a sense of where they see themselves and what their goal is in writing their blog. Their responses gave an enchanting glimpse into their goals and aspirations, how they define "success", and why it is so important for them to upload their knowledge base to the world wide web.
SIT has a special vantage point in the innovation industry with 22 years of industry knowledge, leading, directing, and helping innovation leaders and managers to help innovate from within, and with our own unique methodology for going about it. This expertise gives us the ability to judge some of the most well-known and highly ranked blogs in our industry. To determine the top 10 innovation bloggers, we considered the quality of content, popularity/reader engagement, and expert authority of the author.
I am pleased to introduce you to SIT's list of the 10 best innovation bloggers:
TOP 10 INNOVATION BLOGGERS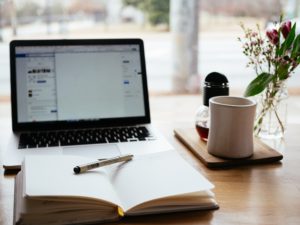 1. Innovation Blogger: Cris Beswick
"My belief is that every organisation has the potential to become truly exceptional if it places innovation at the heart of what it does."
About Cris:
Cris Beswick, originally trained as a product & industrial designer, is now a successful thought leader in the field of innovation strategy and culture.
He believes that "helping ambitious and visionary leaders tackle innovation both as a capability and as a core component of organisational culture is how we'll all contribute to shaping the future". He states "we have systemic challenges that we need to tackle economically, environmentally and societally, and innovation is a key component of how we'll all tackle those challenges."
Cris is also a co-founder of The Future Shapers– www.thefutureshapers.com. "The Future Shapers was specifically set up to provide insight from some of the best thinkers in the innovation space to help in the global drive for innovation and creating a sustainable future. If I can contribute to helping drive that then I'll have achieved my mission!"
About his Blog:
Cris's blog reflects his holistic approach to innovation, inspiring you to redefine the way you work. His ideas and insights are based on years of experience as an entrepreneur and innovation consultant. The content of his blogs is mainly in the areas of innovation strategy and culture. Cris hopes that his blog will help "ambitious and visionary leaders tackle innovation both as a capability and as a core component of organizational culture". Cris's posts on organizational culture and innovation accurately echo this vision!
2. Innovation Blogger: Paul Hobcraft
As it relates to the humble beginnings of his blog: "One person wrote to me and simply said- why don't you write your own and I was thinking quietly to [myself], then I can get him off my back!"
About Paul:
Paul "got 'hooked' eighteen years ago" on innovation. Since then, he has consistently utilized innovative thinking and applied it to 100% of his business-thinking activities. Paul has lived in numerous countries around the world and worked in senior positions with global corporations. Paul offers innovation coaching and consulting services at www.agilityinnovation.com. Per Paul, "the aim is to support the individual, teams, and organizations, in their innovation activity, applying what I have gained in experiences and knowledge, to further develop core innovation understanding, so clients can achieve positive and sustainable results from their innovating activities."
About his Blog:
Paul Hobcraft's blog is a necessity when it comes to understanding the latest trends in innovation, whether it means explaining 'The Dynamics within Agility' in his latest post, or "Relating to the New Innovation Era'. He has a technical expertise, which he wisely utilizes to investigate and explore the latest innovation news. He explains: "By taking different viewpoints you can relate innovation to the numerous challenges many of us are facing in understanding [our] work in the innovation space."
"My blog posts have evolved, in many ways to become my innovation diary." And an innovation diary Paul indeed writes! He sees innovation as an evolving entity, in which there are "multiple strands constantly pulling together to build theories, build on the patterns, the signals, the interactions, by extracting from all the different 'cells' of knowledge we all possess."
3. Innovation Blogger: Ralph-Christian Ohr
"My mission is for the most part to challenge deficient or outdated innovation management practices and to provide suggestions for modern, future-proof approaches."
About Ralph-Christian-Ohr
Ralph-Christian Ohr is passionately driven to help companies establish better innovation practices. His expertise encompasses innovation management and corporate development. He currently consults on Dual Innovation, Scaling-Up, organizational culture and design as well as ways to increase innovation performance. He has held positions in a wide array of industries such as thin Film/Semiconductor, Energy, and Transportation. His interesting background, which includes a doctorate in Physics as well as work in a variety of corporate business roles, makes him unique in his approach to innovation.
About his blog:
Ralph-Christian feels inspired to write his blog and identify "pain points of companies when it comes to innovation management." He uses these pain points as a springboard for coming up with ideas, research, and insight. He wants to "challenge deficient or outdated innovation management practices and to provide suggestions for modern, future-proof approaches." He draws on research, which he displays in easily digestible graphs to make identifying and measuring innovation processes efficient. Ralph-Christian believes in the importance of crafting company-specific innovation strategies. His blog is curated more for experienced managers.
4. Innovation Blogger: Paul Sloane
Paul Sloane, Innovation Excellence
"I want to inspire people to be more open-minded, to try new things, to use lateral thinking to solve problems and to be more innovative."
About Paul:
Paul is a professional keynote speaker and leader of workshops. He is a skilled facilitator and course leader, who helps top-level teams achieve breakthrough results in their meetings. He has also published over 30 books! His multiple talents even extend to being a stand-up comedian.
About his Blog:
Paul wants his blog 'Destination Innovation' to "inspire people to be more open-minded, to try new things, to use lateral thinking to solve problems and to be more innovative."
Paul's use of lateral thinking puzzles is most interesting. He believes these puzzles help us to become open-minded, challenge our assumptions, and help us arrive at well-thought-out solutions. Many of his blogs focus on the history of innovation and lessons we can learn from the past, whether these lessons involve creativity, leadership, or management. His fresh, interesting approach to innovation is stimulating, imaginative, and varied.
5. Innovation Blogger: Stephen Shapiro
"I believe that innovation is the key to solving some of our most pressing challenges, and I hope that my approaches have helped make an impact in the world."
About Stephen:
Stephen Shapiro has over 20 years of work experience with multinational companies under his belt. After a 15-year corporate career, he realized he no longer wanted to be responsible for other people losing their jobs. Since then, his goal has been "to help companies grow in order to create jobs." Stephen is consumed with helping companies transform their innovative practices via customized keynote speeches, advisory engagements and other services.
About his blog:
In contrast to some of the other blogs we reviewed, Stephen's blog 'Innovation Insights' is extremely easy to approach. This is because he provides practical, useful tools that anyone can use. His over 20 years of work experience with multinational companies is manifested in the knowledge he shares. Stephen explains that "following someone else's blueprint for success may not be the best approach for your specific situation." This is why his blog provides advice, assessments, and exercises that allow you to customize your innovation process.
6. Innovation Blogger: Drew Boyd
About Drew: Drew Boyd is a professor and teacher of the SIT methodology. He has a wealth of experience in the innovation and creativity world. He is a public speaker and award-winning author, having recently written 'Inside The Box,' a book that is based on the SIT methodology. He teaches individuals and teams how to creatively solve the toughest problems to create a culture of innovation.
About his blog: As a professor, teaching the SIT methodology, Drew utilizes this expertise in his blog. His blogs that are entitled 'Innovation Sighting' refer to new technologies that come out that he can relate SIT tools (division, multiplication, subtraction, task unification, and attribute dependency. He bases his posts and insight on the most recent research in the innovation world. He thoroughly investigates the world of social media, advertising, and new inventions.
7. Innovation Blogger: Greg Satell
"That's probably what I like best, the opportunity to collaborate, share ideas and open up new ways of thinking about things."
About Greg:
Greg Satell is a bestselling author, speaker, and adviser. Greg says he looks "for connections that would not be immediately obvious. That's how you can create insights that are truly new." He says, "Often, I find that the solution to a really really tough problem that people are struggling with can be found in a different field at another time." Greg has always had a passion to transform big ideas into practical solutions.
About his blog:
His blog began in 2009 as a platform to share his experiences of doing business in Eastern Europe and Turkey. Since then, it has transformed into a wonderful sharing platform, where one can find appealing titles and equally valuable content that brings us insight into the business world of innovation.
Greg approaches his blog holistically. He feels his mission is to explore and that by writing his blog he has "access to world-class experts in many fields, from artificial intelligence and quantum computing to materials science and genetics." Greg seamlessly threads together the worlds of science, business, and everyday life to bring you a blog that is detailed and thoughtful.
8. Innovation Blogger: Daniel Burrus
About Daniel:
Daniel Burrus is known as a futurist, innovation speaker, and global innovation expert. The New York Times has referred to him as one of the top three business gurus in the highest demand as a speaker. He works with Fortune 500 companies helping them to develop game-changing strategies based on his methodologies regarding technological innovations and their future impact. He is also the author of seven books!
About his blog:
Burrus's blog branches across several fields: strategy, technology, trends, transformation, and leadership. I found his article "Trial & Error: What Thomas Edison Can Teach Businesses Today" particularly interesting, as it related the work of the historical figure to our current technological atmosphere. His blog focuses on innovation mainly from a technological perspective, identifying disruptive technologies and how they will affect the future of innovation.
9. Innovation Blogger: Soren Kaplan
About Soren:
Best-selling author Soren Kaplan is a leading expert in disruptive innovation, innovation culture, and business model innovation. He works with top companies and organizations like NBCUniversal, Disney, and Hershey. He strongly believes in challenging the status quo and uses his rich background in art and design to catapult him in creating innovation strategy that is unique and revolutionary. He delivers keynotes, consulting and leadership development.
About his blog:
Unlike the other bloggers, Soren has a multitude of videos uploaded to his site in the areas of innovation culture, disruptive innovation, the dynamics of innovation, as well as how to create and lead a culture of innovation. His speaking style is quick and to-the-point, making for an exciting way to learn something new in video form. His vlogs make the information easily accessible and digestible.
10. Innovation Blogger: Owen Hunnam
About Owen:
Owen is the founder and creator of This Idea Drop, an app used to capture the most prized capital in a company– your employee's ideas. The clean user interface of the app makes capturing your employee's ideas fun and easy! The app characterizes Owen's personal approach to innovation– taking ideas, building upon them, and making them a reality. Despite being the youngest blogger on this list, Owen is firing ahead with bright ideas!
About his blog
Owen writes for both "Innovation Excellence" and the blog for "This Idea Drop." His posts strive to inspire creativity, as he believes this to be the main source of innovation. Owen believes in using specific creative tools and methods to boost one's creative potential!
In conclusion…
These 10 innovation bloggers are all passionate about igniting innovative change, whether it be organizationally or strategically. For many of them, innovation seems to have "found them", as they started writing blogs and working as independent strategists later in their careers. What is particularly interesting is how many of these bloggers have scientific backgrounds, which perhaps allows them to analyze and relate more deeply to the innovation process. By and large, these bloggers use the written word to express new ideas and commentary in the field of innovation. By utilizing their insight, we can gain a clearer picture of the current state of innovation across a multitude of industries.
Thank you all for your contributions to the world of innovation!
Now that you've explored the world of innovation blogging, read SIT's post on how to optimize your innovation strategy by making your idea a sweet idea.