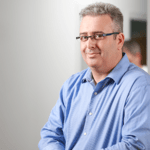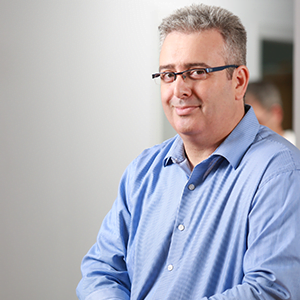 Amit Mayer
Innovation Facilitator
And also (or more importantly):
Didactic Expert
English Major
Ronnie - Guy - Naama
Waterstone Innovation
Innovation Facilitator
Amit has been a Facilitator since 2000. Expert at improving innovation processes, Amit is a consummate professional in New Product Development, Problem Solving, MarCom & Advertising.
Amit facilitates all over the world – from Sao Paulo to Singapore, from Minneapolis to New Delhi, from Tel Aviv to New York. His major clients include: Philips; Coca-Cola; Adidas; Johnson & Johnson; Unilever; Campbell; ABN AMRO; The AMA (American Medical Association); Merck.
Amit is founding partner as well as didactic & creative director at Medidactic Ltd. – an Israeli-based e-learning business for healthcare professionals. A leading authority in creativity and didactics, Amit is a graduate in Business & English Literature from Tel Aviv University.
Favorite innovation quotation: "To live a creative life, we must lose our fear of being wrong." Joseph Chilton Pearce

+972-3-5456000
amit@sitsite.com

Languages:
English | Hebrew