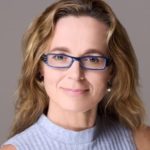 Rachel Audigé
Managing Director SIT Australia
And also (or more importantly):
Director SIT Australia
P-Plate Kite Surfer
Dot Joiner
Stage Actor
Ex-Intrapreneur
Managing Director SIT Australia
"I worked as an SIT innovation coach for nearly 12 years – as a client! It's brilliant to finally be able to make SIT more accessible to Australian organizations," says Rachel. Rachel runs the Australian arm of SIT. She harnesses 25 years in international marketing and 10 years driving innovation communities in a corporate context. She is passionate about helping businesses of all sizes and in all industries unleash their innovative potential and learn what it means to innovate on demand.
Rachel lived and worked in France for 20 years and has also been on assignments in Japan, the US, India, and Germany. She is highly adaptable, relishes the role of facilitator and coach and delights in seeing the light in the eyes of clients who are given new degrees of freedom to innovate. Rachel has a Bachelor of Economics from Sydney University, a masters in Political Economy from l' Université Paris-Sorbonne and an MBA from Melbourne Business School. Rachel is based near the water in Melbourne and enjoys being mum to her three grown children and learning kite-surfing with her husband.

+61 (0) 403527455
rachel@sitsite.com

Languages:
English | French | German