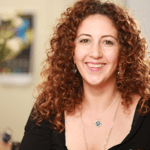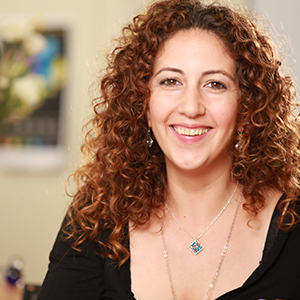 Yael Shor
Executive Assistant & Office Manager
And also (or more importantly):
Dancing & Music
Executive Assistant
Mamanet Netball for Moms
Executive Assistant & Office Manager
​Yael is the first smiling face you'll see when you walk into SIT. Located at the strategic heart of the office – between the coffee and fax machines – she is the mastermind of SIT's administration as well as its informal "Quality of Life" director. It's in the reception area, that many of SIT's momentous team and family events are celebrated – births, marriages and holidays and where team members are boisterously welcomed back from faraway places and adventures.
​With a rare combination of Swiss precision and Israeli determination, Yael works tirelessly to ensure our international operation runs smoothly and that our clients receive the right response at the right time.
​Prior to joining SIT, Yael was a Quality of Life team member at Intel and production assistant with a local film company. She's a proud mother of two young girls and is married to a rock drummer who moonlights during the day in a hi-tech company.

+972-3-545-6000
yael@sitsite.com

Languages:
English | Hebrew