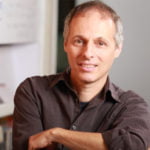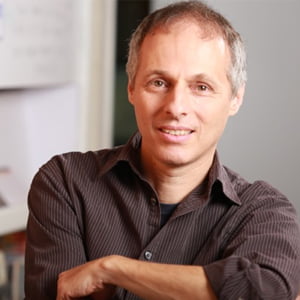 Amnon Levav
Co-Founder, CIO & Innovation Facilitator
And also (or more importantly):
Traveler
Father and Uncle
Builder of Communities
Co-Founder, CIO & Innovation Facilitator
Amnon is SIT's Chief Innovation Officer (CIO). A co-founder of the company, Amnon was Managing Director of SIT for 22 years until he helped bring in a new and improved CEO. Amnon has personally facilitated hundreds of projects and workshops with companies worldwide and is a popular keynote speaker on the topic of innovation. As co-founder and co-developer of the method, Amnon is naturally an expert in all of SIT's applications – Problem Solving, Marketing Communications, Product Development, and Strategy – and a designer and implementer of programs for organizational innovation, transforming companies from within. Amnon facilitates in four languages – Hebrew, English, Spanish and Portuguese – and can ask for a beer in several others.
Amnon leads SIT's expertise in social innovation and in what we call SIT Futures – creating new business models based on SIT's intellectual property.
Previously, Amnon was Editor in Chief of "Status – The Monthly for Management Thinking", and before that he spent six years studying Mathematics, Philosophy, Cognitive Psychology and Linguistics at the Hebrew University. Earlier, Amnon accumulated other useful experiences, working as a garage mechanic, construction worker, room-service waiter, and, most dear to his heart, as a social worker with juvenile delinquents, where he believes he learnt more about coaching and inspiring for high potential under rigorous conditions, than any professional training could have taught him.

+972-3-5456010
amnon@sitsite.com

Languages:
English | Hebrew | Portuguese | Spanish