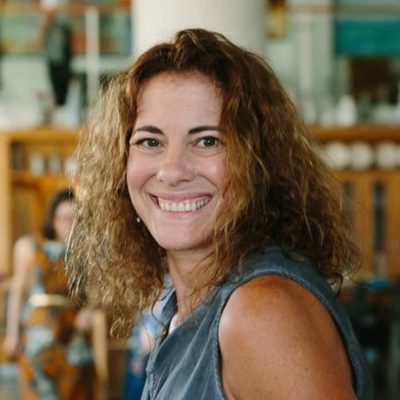 Edith Gorriti
Senior Project Manager, Facilitator, International Business Development
And also (or more importantly):
Karateka
Distance Runner
Committed Reader
Psychologist
Senior Project Manager, Facilitator, International Business Development
Edith Gorriti is an Account Manager and responsible for Business Development in the US and Latin America. Edith places an emphasis on bringing value and results to her projects and business development initiatives. At SIT, she has overseen several short and long-term innovation result-oriented projects for international clients. Additionally, she has been actively expanding collaboration efforts among organizations, teams, and individuals by setting up networking opportunities and sharing of challenges faced by different sectors and the potential for innovation to offer impactful and unique solutions.
Edith has a rich global background: before moving to Israel, she lived in the US for many years, where she completed her studies in organizational and educational psychology, leading her to become interested in topics of creativity and development, in particular, the patterns and commonalities underlying the success of individuals and organizations. Her work at SIT allows her to integrate these interests and learnings into her daily work.
Edith is a sport's enthusiast, reader, and traveler. A long-distance runner and a black belt in karate, she applies the aspects of discipline and teamwork to most areas of her life.

+972-3-545-6000
EdithGorriti@sitsite.com

Languages:
English | Hebrew | Spanish