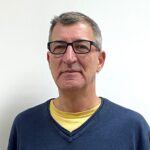 Erez Tsalik
Innovation Facilitator
And also (or more importantly):
Mediator
Optimist
Aspiring Chef
Musician
Innovation Facilitator
Erez is a Senior Facilitator. He facilitates in all of SIT's applications – New Product Development, Marketing Communications/Advertising, Problem Solving and Innovative Strategy. He is also an SIT expert in Conflict Resolution and Co-Opetition applications.
He has conducted projects with scores of leading international clients including Disney, Airtel, Kraft, Siemens, Molex, OCBC, BP, HP, and Tnuva, and has a wealth of experience working in developing markets and with social and environmental organizations.
Erez is frequently invited as a keynote speaker to conferences around the world. He is a lead presenter in the area of creativity and innovation and lectures in leading academic institutes worldwide, including Columbia University, London Business School, Hong Kong University of Science and Technology and Tel Aviv University. At TED India (2009), Erez ran an innovation workshop as part of the TED University. In 2018, Erez delivered a TEDx Talk in Klagenfurt on "The Advantage of Thinking Inside the Box."
Erez has nearly 10 years of experience in the field of IT and Hi-Tech developments as a CIO and working in Systems Management. He has also worked as an academic consultant with a rich background in education, specifically the development and production of educational workshops and seminars.

+972-3-545-6003
erez@sitsite.com

Languages:
English | Hebrew