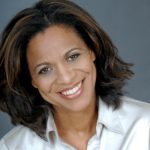 Marguerite Mcleod-Fleming
Innovation Facilitator
Innovation Facilitator
Marguerite Mcleod-Fleming is an experienced Leadership, Sales and Innovative Thinking Strategist.  She is a specialist in the helping organizations come up with breakthrough results using Systematic Inventive Thinking and Design Thinking methodologies.  She works with organizations to create new value using evidence-based creative problem-solving and innovation methodologies – utilized by thousands of companies around the world.  Marguerite also helps organizations realize new value in their businesses and build team fidelity using techniques and tools such as LEGO® SERIOUS PLAY® and HUMANGRID® Innovation Assessments.
Marguerite is the founder and Managing Partner of Innovation Culture Group a boutique consulting firm focused on helping organizations approach their business with a fresh thinking to drive product, service and product efficiencies.   Marguerite received her MBA from the Schulich School of Business in 2001, where her studies spanned the fields of strategic management and organization development. Her work in the area of creative and inventive thinking is driving the conversation of how to create a systematically proven creative process in any organization.
Marguerite lives in Toronto and is the proud mother of two boys.

416-526-0101
mfleming@innovationculturegroup.com

Languages:
English