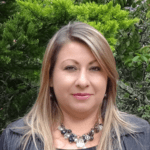 Mariela Ruiz Moreno
COO SIT Colombia
COO SIT Colombia
As COO, SIT Colombia, Mariela Ruiz Moreno is enterprising, focused on the fulfilment of goals and objectives, resourceful with a great spirit for investigation, sense of ownership and good interpersonal relationships.
Mariela is skilled at solving obstacles, loves life, the moon and most of all her family. Her work is mainly focused within the administrative and financial area in SIT Colombia SAS.
She loves going to the movies, either alone or with company. Mariela's idea of perfect relaxation at home is watching romantic and science fiction films. She is married to Luis Alberto. Lina, Angie and Zara are her beautiful daughters.

mariela@sitsite.com

Languages:
English | Spanish