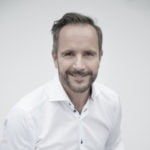 Maximilian Reitmeir
Innovation Facilitator
Innovation Facilitator
Maximilian is a senior facilitator. He manages and facilitates innovation project in several different branches like Pharmaceutical, IT, Food, Automation, Automotive, Oil and Gas, etc.
​Previous to his role with SIT, Maximilian spent more than a decade at BMW Group and gained deep experience in product development and project management. In his last role at BMW, Maximilian specialized in innovation, trends and international customer foresight and led the development of new car concepts. Beside his professional work Maximilian acquires his knowledge about aesthetic psychology as a PhD scientist at the University of Bamberg in the field of innovation resistance and is visiting lecturer at the University of Innsbruck for strategic marketing and retail.
​Maximilian was born in Innsbruck and studied Mechanical Engineering at the Technical University Munich. He then practiced engineering for BMW Group in Munich and started 5 years ago as a Facilitator and Managing Director for SIT in Berlin. He now helps his clients to identify strategies, new business models, products and efficiencies for the fast changing economy.
​When he's not working with clients, Maximilian lives with his family in Innsbruck, Austria.  He is a violinist, enjoys many forms of sports, especially tennis, climbing, skiing, and cycling and he loves his two dogs.

+43 (0) 512 27 41 48
Maximilian@sitsite.com

Languages:
English | German