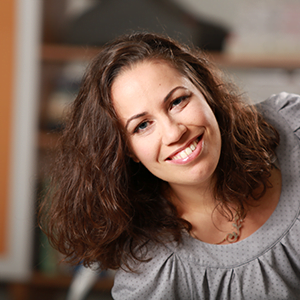 May Amiel
Innovation Facilitator
And also (or more importantly):
Yonatan & Anna's mom
Co-Founder of SIT4
Bookish Person
Vegetarian
Innovation Facilitator
​May is Founder and Director of SIT4, SIT's Social Enterprise arm. As such, she works closely with Fourth Sector organizations – large and small – to help them innovate ways to deliver even greater benefit for social causes, while acting in a business-like profitable fashion.
​May's meteoric rise through the SIT organization began in 2006 when she joined the SIT team as International Coordinator, supporting projects conducted overseas and ensuring that all runs smoothly. In 2007, she already assumed the role of Business Development for the USA, SIT's largest market. After two years in that role, and until founding SIT4 in 2012, May led the development of all of SIT's business in Israel, the company's home market. Throughout her journey across the company, she has always drawn on her administrative skills, becoming the go-to person for seamlessly organizing SIT's largest scale activities.
​In parallel, May facilitates projects with some of SIT's most strategic clients, including HP, Amdocs, and Poalim Bank. Her close work with The Marker, one of Israel's most popular business publications, has contributed greatly to the development and awareness of the SIT brand.
​May holds a B.A. in Political Science from Tel Aviv University and is currently studying at Israel's Social Business School. Before joining SIT she worked at a leading Israeli marketing firm.

+
English Hebrew

Languages:
English | Hebrew