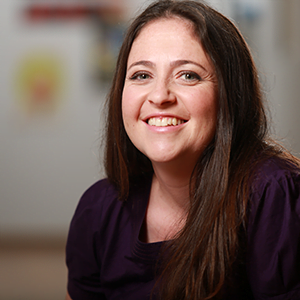 Nurit Cohen
Innovation Facilitator
And also (or more importantly):
Migratory
Certified Diver
Cat Lover
Photographer
Innovation Facilitator
Nurit is a Senior Facilitator at SIT. She is in charge of SIT's long-term innovation initiatives and projects with Unilever, Nestle, Heinz, Makhteshim Agan Group and other market-leading clients. Nurit has rich experience working with a variety of different clients across diverse nationalities, sectors, managerial levels and industries including food, financial services, agro-chemicals and media.
​Prior to her current role, Nurit served as SIT's European Innovation Manager based in Zurich and has led many major company-wide innovation projects in the area of New Product Development, Marcom and Organizational and Sales Processes with multinationals such as Johnson & Johnson, Kimberly Clark, Bayer, Pearson Publishing, and many others.
​Nurit has also contributed considerably to the development of innovative and entrepreneurial cultures in the banking and financial sectors with which she is personally familiar from her work as an economic analyst at the Central Bank of Israel, prior to joining SIT. Along with her professional work, Nurit has also been engaged in ongoing academic activity. She researched creativity with Prof. Jacob Goldenberg, co-pioneer of the SIT approach, at the Hebrew University in Jerusalem, and trained students and teachers in the application of creative tools in many academic and business frameworks.

+972-3-545-6000
nuritc@sitsite.com

Languages:
English | Hebrew | Hungarian | Romanian