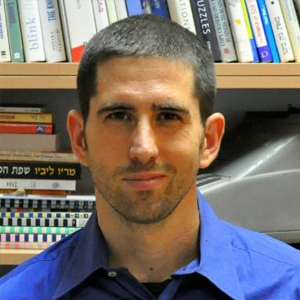 Or llan
Innovation Facilitator
Innovation Facilitator
Or Ilan has been with SIT for more than a decade. He recently returned home to Israel after several years on relocation at our office in Bogota, Colombia from where he traveled extensively across Latin America helping large and small organizations build a sustainable culture of innovation.
A senior SIT expert, Or uses his fluency in English, Spanish, and Hebrew to consult, train, and facilitate multicultural and diverse groups. Or has worked across a range of industries, helping our clients innovate new products, processes, and entire strategies. When appropriate, he works with teams to also develop creative and impactful marketing communications and to solve some of their toughest problems.
Or is also an experienced public speaker, bringing his particular brand of humor and insight to audiences on many different topics. One of his favorite topics is "creative solutions for global environmental challenges".
For Or, his work is also a mission in helping people expand their consciousness and understanding of the world. He believes that assisting people to be able to think freely about themselves and life is an important prerequisite for creativity to flourish. This is one of the reasons why Or is passionate about teaching SIT because of the way it can affect every aspect of a person's life, even outside of their business self.
Before joining SIT, Or was Vice President and Director of Development at "Ladaat", an organizational consulting firm. His academic studies include a B.A. in Philosophy (Hebrew University of Jerusalem) and an M.A in Organizational Consulting (University of Bar Ilan), graduating both with honors. In his spare time, Or is a yoga and meditation disciple as well as a philosophy enthusiast; he is currently mentoring some brave individuals in their spiritual evolution.

ori@sitsite.com

Languages:
English | Hebrew | Spanish