It is safe to say that everyone is excited about the games, but have you heard about the new technological advancements on and off the field?
Each of the following technologies are potential revenue boosters and, with proper implementation, have the potential to revolutionize both the event and the athlete training process.
Below, you will find a full cup worth of world-changing tech for you to marvel at while you watch your favorite teams battle it out on the field!
Did you know SIT has more in common with the World Cup than you might think? In 2010, SIT worked with Davivienda, a large financial leader in South America, on their digital marketing strategy. The project resulted in "The Correspondent Campaign," which included the invention of a unique character who connected with the public through humor. During the 2010 World Cup, it was the most talked about marketing campaign and increased Davivienda's revenue by over $3M!
Innovative Technology #1: Adidas miCoach Smartball
Adidas, the sponsoring company for the World Cup, recently made some noise with its newly released smart ball. The innovative smart ball, coined the "Adidas Telestar," comes preinstalled with an NFC chip that is connected to a mobile application. Connecting to the app allows users to monitor game results, view ball movement, and share with other users. This smart ball also measures kick power, speed, ball height reached, and more.
The battery life is one week or 2,000 kicks. It also comes with its own charging station.
With Adidas constantly exploring new innovative technologies, we can expect further product developments in the athletic department and fan experience in the years to come.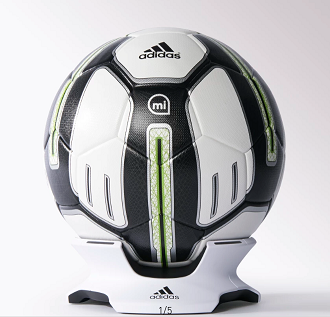 Innovative Technology #2: Training Apparatus – SKLZ (Skylz) STARKICK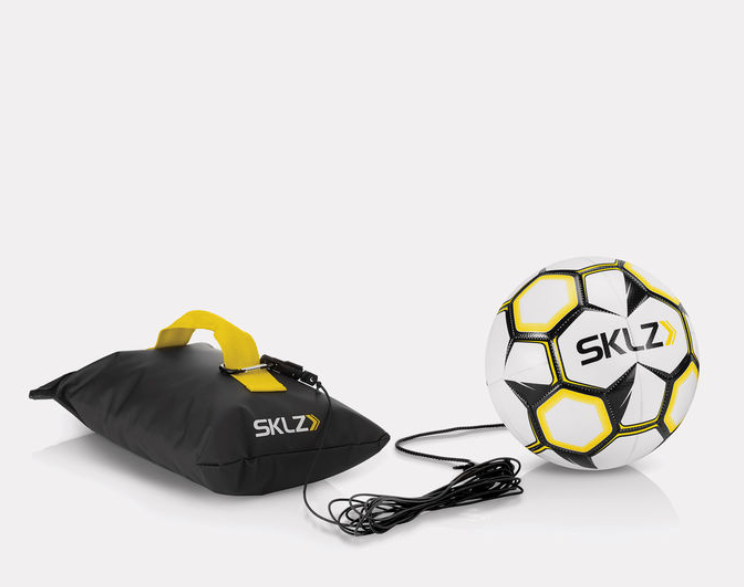 Want to practice your shots but are missing a training partner? Luckily, this training apparatus allows players to practice all shot types, including passes, free kicks, corner shots, and penalty kicks. The elastic band and rope can be attached to sandbags for longer range kicks, or to the player's body for ball-control practice. This device can also improve creative dribbling and juggling skills.
Innovative Technology #3: ZEPP Play Soccer
The ZEPP Play System measures player data during gameplay to generate statistics. This tiny 7-gram sensor is attached to the player's shoe or shin guard and connects to a mobile app. The innovative sensor measures distance, speed, sprints, and success rate in scoring goals (as opposed to attempts). After completing the activity, you can review all your past and current stats in an organized database on the app.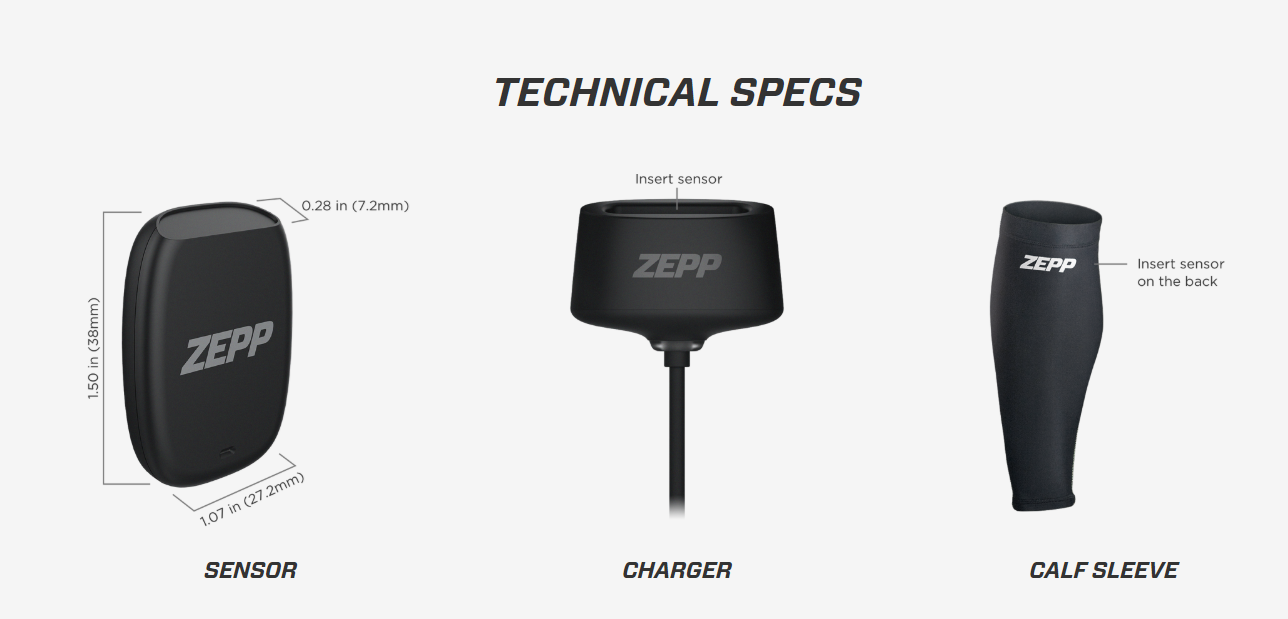 Innovative Technology #4: PlayerTek Soccer Tracker – Vest / GPS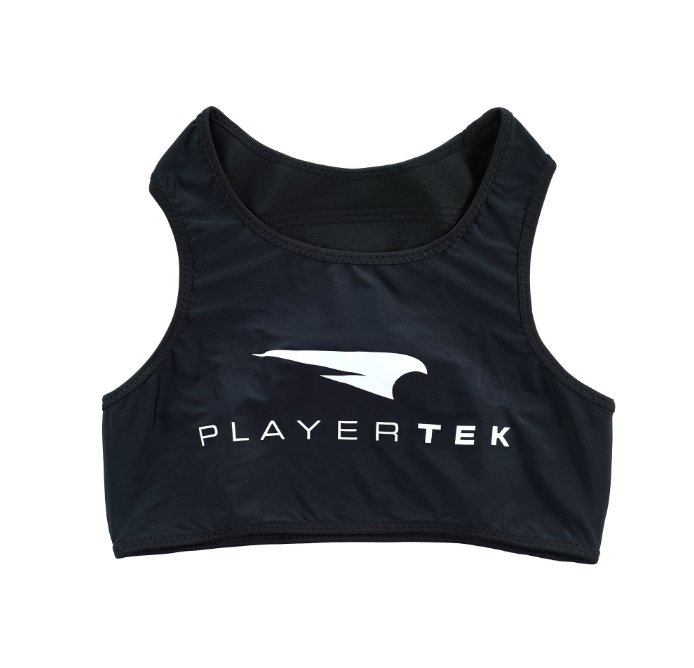 A new gadget stemming from an Indiegogo campaign and very similar to the ZEPP Play Sensor is the PlayerTek Vest.
This product works in a similar fashion to the ZEPP, but in a comfortable vest form! It can collect maximum speeds and location data, but it does not yet measure a player's cardiovascular rate.
For easy review post-training or post game, the app includes training tips and organized data. The device lasts seven hours per charge, which is perfect for a training day or several games back-to-back.
With new product development strategies, the PlayerTek Vest will surely continue to advance and transform from a classic innovation into an extraordinary one.
Innovative Technology #5: Norrlands Guld – "Social Beer"
This one is for those that love a good pub-based soccer viewing!
The creative masters at Norrlands Guld implemented an inventive solution that discourages phone use at bars. Instead of viewing live tweets on your phone, this innovative tech prints them directly on your beer's foam in the most pretentious color possible… gold.
The last World Cup was one of the world's highest tweeted events. This time, instead of hearing the phone buzzing (and potentially missing the action), why not keep the taps flowing and check out this innovative bartending technique?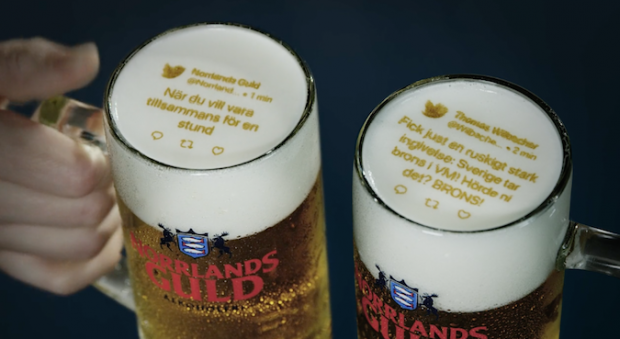 Source credit: Norrland's Guld
*Disclaimer: This remarkable engineering feat is only available in Sweden. Hopefully, one day soon, we can all experience the joy of drinking a tweet.
What's Next?
New technological advancement means players and viewers can get even more out of their World Cup experience! Keep a look out during the next World Cup to see all this world-changing tech in action!
In the meantime, read about the coolest fashion tech wearables and let us know which one you would sport.