At the behest of one of our clients, SIT studied innovation rewards and recognition practices among 20 companies, from multinationals to SMEs, ranging in size from 200 to 200,000 employees and across sectors such as finance, healthcare, consumer goods, marketing, agriculture, food, hardware, etc.
Based on our research and findings, we've compiled a list of some of the best and worst practices for incentivizing innovation and for building your rewards and recognition programs.
Best Practices
#1. Innovate in your own skin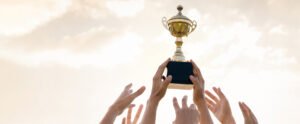 Design rewards that are consistent with your company's culture, products, structure, and goals. Copy only if you think the model will work for your company, not because it worked wonders somewhere else.
#2. Involve authors in the implementation process
There is nothing more exciting than seeing your idea come to life. Seeing ideas through to their completion and implementation is often the greatest reward.
#3. Have something set aside for spot-rewards/awards
Not everything needs to be a huge production. Give managers some ideas as well as a budget to acknowledge or reward innovative behavior when they see it.
#4. Uniform method
Try to have some alignment throughout the company of what's being done, which, at some level, involves everyone in the company. It can be exciting and surprising to see where ideas originate!
Worst practices:
#5. Short term-ism:
Rewards with a lasting impact can be powerful. Money can be spent and vouchers used, but a letter can be read over and over and plaques displayed proudly!
#6 A system that causes strife and division:
Make sure you reward in a fair and consistent way. For example, if you create a system based on managerial discretion, follow up on it to ensure all managers are indeed providing rewards. Or, provide guidelines that allow people to win more than once, if appropriate.
Innovating Innovation
#7 Incentivizing innovation takes a lot of attention and practice, but it's crucial to the development of an innovative organization. The more engaged your team is, the better your results.
What rewards and recognition practices have worked best in your organization?