Since entering the Chinese market in 2014, SIT China has conducted more than 50 Innovative Thinking training sessions in the education world. Many of the sessions were sparked by a paradigm shift occurring in the educational sphere; the deep-rooted belief that educators should solely provide content knowledge to students is being reevaluated and replaced by the idea that educators should additionally empower students with life and learning skills. Moreover, the integration of new technologies and access to unlimited information is disrupting the traditional role and purpose of schooling.
I find it important to discuss the general concepts that have repeated in most activities, as I find them applicable to the global educational landscape.
In general, our activities have helped participants—whether it's staff, principals, teachers or teachers' teachers—understand that now is the best time to update, challenge, change and improve their schools' current practices and objectives. The critical role that an innovative thinking mindset plays was stressed as was the importance of identifying and breaking the cognitive barriers that prevent the discovery of new opportunities. Once this general framework was established, participants were taught relevant SIT tools and principles to apply to their roles with the objective of developing new ideas or solutions that can provide value to students, teachers, schools and society.
Our training sessions focus on the 13 topics that are most relevant to today's education landscape
Developing students'/ teachers' innovative thinking skills
Enhancing class formats to create a more engaging and interactive environment
Altering teaching formats
Redesigning tests
Creating new ways to evaluate students
Finding ways to develop life-long learners
Enhancing students' curiosity and reading habits
Introducing more opportunities for students to collaborate/express themselves
Changing homework tasks and dealing with the No Homework for Primary Schools' guideline
Integrating moral education
Building a collaborative environment among teachers and administration (less authoritative and more consolatory)
Modifying and refining administrative tasks
Improving communication with parents
A Few Examples of Our Work
Principals' Training Program
We recently held a training program for 40 primary school principals, during which we focused on the changing role of educators and the recent paradigm shift discussed above (i.e. students are no longer solely provided content knowledge, instead educators also develop students' life and learning skills).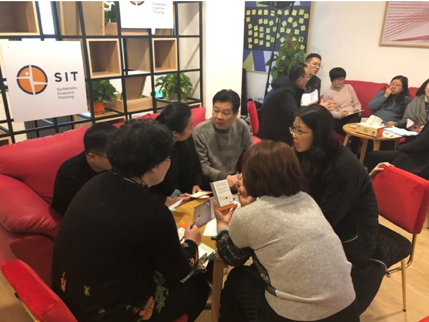 The benefits of Learn by Play were explored while participants engaged in a playful, interactive learning experience. As a part of the process, participants reflected on their experiences and wrote their reflections on a piece of paper. A quasi-snowball fight then ensued; participants transformed their pieces of paper into paper balls and threw them at one another. Afterwards, they teamed up to discuss their reflections and, by doing so, developed a deeper understanding of each other's thought processes.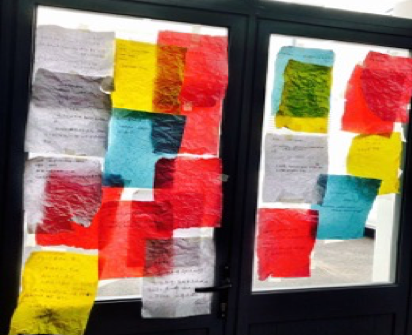 One of the most stimulating parts of the program was on the topic of how to enhance students' curiosity to read.  Hebrew children's books were divvied out to the Chinese participants, who then broke into teams in order to collectively use their creative skills to generate a story to correspond with the illustrations. This activity allowed them to sense the power of group work and encouraged them to be more attentive to each other's ideas. By giving participants hands-on experience, it was easy for them to reflect on the positive impact such an activity could have on students' learning and life skills, while also enhancing their curiosity to read a book. Following this activity, participants applied SIT tools to this topic, which brought about one of my favorite ideas of the training—a school guard could greet children in the morning
dressed up as a character from a book, encouraging students to search for the particular book around the school and, of course, read it. Once this idea was generated, it unleashed a wave of similar ideas about additional activities the school can hold to support a book "Scavenger Hunt".
The training then segued into "How to Assess?". If teaching and learning formats are changed, student assessment tools must likewise be changed.  For example, should only a student's level of knowledge be measured, or should their progress also be measured? Can their group work be assessed; how well they support each other; their contribution to the group's creative energy? These questions opened the eyes of participants and triggered more inquiries, which all challenged the current assessment landscape.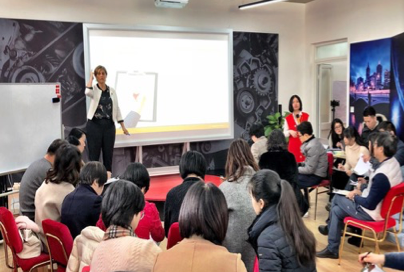 World Education Summit for Innovation & Entrepreneurship
SIT China participated in The World Education Summit for Innovation & Entrepreneurship (WESIE) in Shenzhen on the March 23rd, 2019.  It was a large event for 500-600 participants, mostly parents, educators and individuals from private educational institutions. WESIE is an initiative created by Einstein, a local Chinese education company whose aim is to integrate Israeli educational methods and practices in China.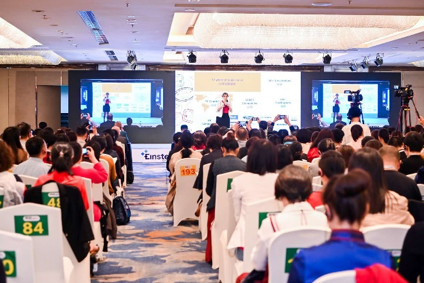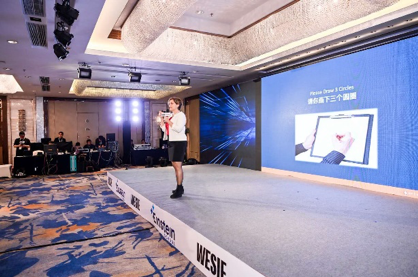 During the event, Yaacov Hecht, the founder of Democratic schools in Israel, held an inspiring session highlighting the power of students taking responsibility and ownership over their learning process. Several Chinese innovators in the education world shared their efforts. One important initiative regards expanding education to rural China via online classes for students of all ages, offering a wider diversity of topics and access to experienced teachers.
SIT shared several examples of how to create meaningful learning experiences from students' daily activities. For example, when going to the supermarket, one can practice writing the shopping list, reading the food labels, calculating the costs, planning the budget, comparing colors and shapes (for younger kids) and so much more. Taking advantage of these activities could contribute to children's self-motivation to learn and explore outside of the classroom and take advantage of the learning opportunities all around them.
Two-Day Innovative Thinking Program
Since we believe teaching innovation skills is valuable in any educational context, we are currently devising a two-day innovative thinking program to be marketed to schools across China. Each program can be catered to a specific school's needs in order to create a custom-designed program that complements their existing educational framework and provides support in the areas they seek improvement. All the trainings include the basic module of understanding Innovative Thinking and its relevance to their job function and world, and each school subsequently can select, from the list of 13 topics, additional topics they wish to cover.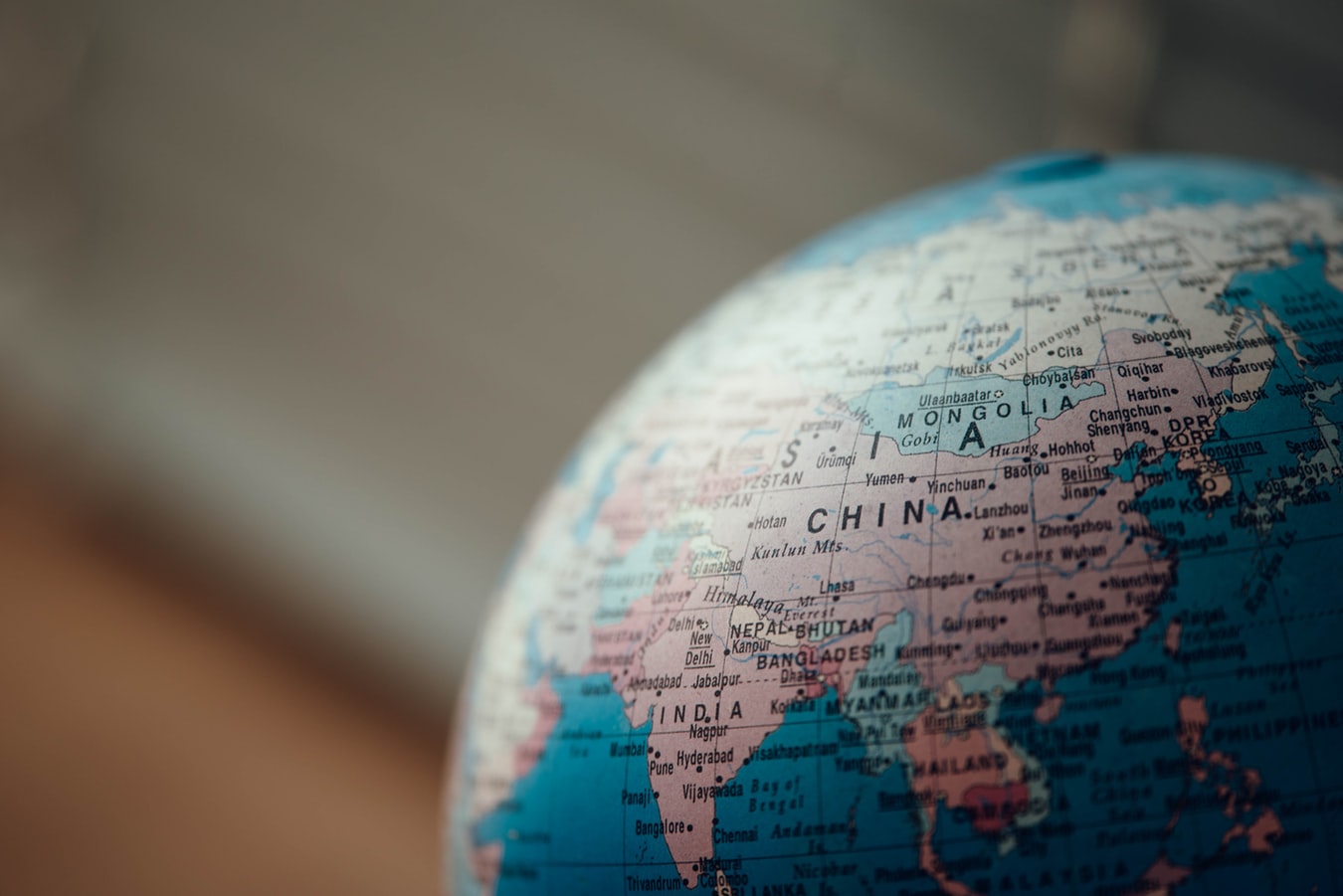 Changing Innovation Landscape
The education landscape is ever changing. And though some might say it is impossible to predict the future, trends reveal that a teacher's traditional role of only encouraging students to acquire a core standardized body of knowledge is no longer the standard. The role of the educator is expanding, and teachers, students, and schools must adjust to this new reality. The topics presented in this blog only graze the surface of topics in which one can innovate in the educational world. By developing new methods for those educating our youth, the millions of new students entering schools across the globe every year can take part in a meaningful learning journey, which capitalizes on current technology and gives them the necessary knowledge, support, and tools needed to navigate the deep waters of our changing world.