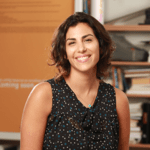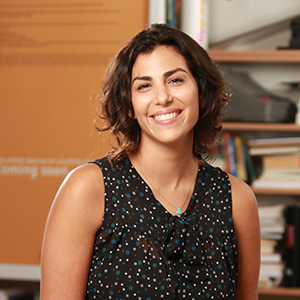 Sinai Gohar
Managing Director SIT4
And also (or more importantly):
Marketing
Mom
Yoga
Eternal Student
Managing Director SIT4
Sinai is the director of SIT's Social Innovation Unit. This unit works closely with non-profit organizations in local municipalities and within the government, academia, NGO's, and civil society organizations. The goal is to help these organizations increase the benefit they deliver for social causes while retaining a business-like profitable approach.
Sinai also supports SIT's affiliates around the world and manages SIT's busy conference and events circuit. Formerly part of SIT's global coordination team, Sinai has a broad perspective of the ins-and-outs of SIT's innovation projects and is adept at juggling dozens of tasks with poise and good humor.
Sinai is a qualified yoga instructor, loves music festivals, the easy-going country life, and most of all her adorable children. She holds a BA in Sociology from the Open University.

+972-3-545-6000
sinai@sitsite.com

Languages:
English | Hebrew